How to install?
2 easy steps:
From Google Play
install WatchBase on your phone:
From Samsung Galaxy Apps
install WatchBase on your watch:
5 reasons to use WatchBase
➌
See a live preview before you buy.
➍
Choose from a curated list of faces.
3 big advantages

Always cheaper
Pay 10 - 20 % less
by getting watch faces directly from WatchBase.

Try before you buy
Preview all features, modes and color options live on your phone.
Get closer with the zoom option.

Discover your style
Skip the infinite scrolling
Find quickly from a curated list of faces. Search by name, #tag, brand or category.
experience for yourself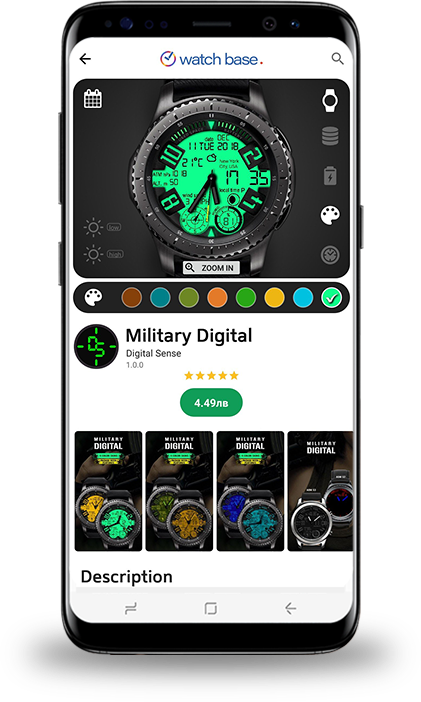 Install now