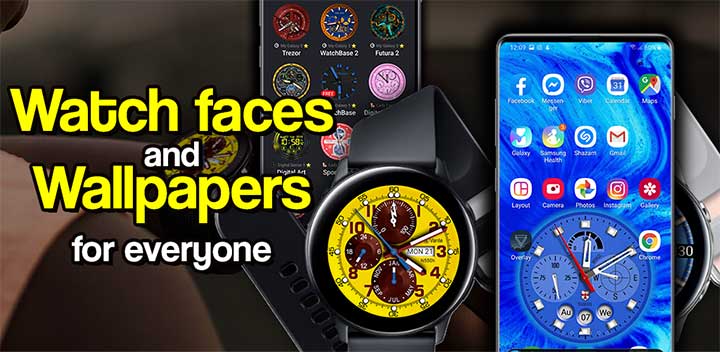 Introducing Watch Base for Android
August 17, 2019
Watch Base, the first Android app for both watch faces and live wallpapers has launched a huge update today.
Probably the most easy and affordable way to personalise and stylise both your smart watch or your phone Watch Base offers smart watch faces and live wallpapers for everyone. What's brand new and hot in the updated app is the ability to have live wallpapers with your favorite watch faces.
Get the app now
open_in_new https://play.google.com/store/apps/details?id=store.watchbase.android
The live wallpapers
It's your phone, it's your style, it's your wallpaper. And what is more - you are the creator.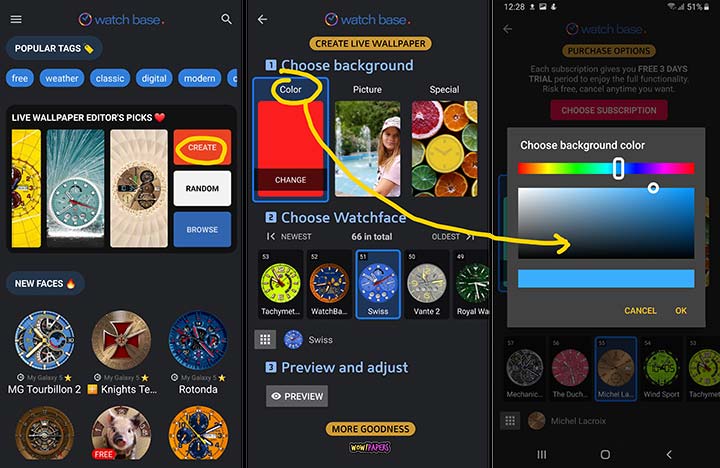 Take a background of your choice - a solid color, a picture of yours or a special ready-to-use background theme (currently you can choose among 120+ options) - combine it with a watch face by Watch Base and you got yourself a cool new live wallpaper. It's really easy and makes fun.
Adjusting the background
You can use this option when you use your own photos as a background. You can zoom in, zoom out and adjust the composition.
Tap on the "Background scale" to use the slider for zooming. Drag the picture with your finger to adjust its position.
What's next?
We are already working on great new features to make your experience even better and allow you to have more fun and better style. Here are some of them:
Watch Face Constructor - build any watch face yourself defining backgrounds, elements, animations and more
Watch Face Widgets - widgets for your Android phone launcher
Wallpaper background effects - and more customization options for picture backgrounds for your live wallpapers
And of course support for Android wearable devices with Wear OS 2+ where you would be able to install watch-faces on all supported Android wearable watches