Get on Samsung Galaxy apps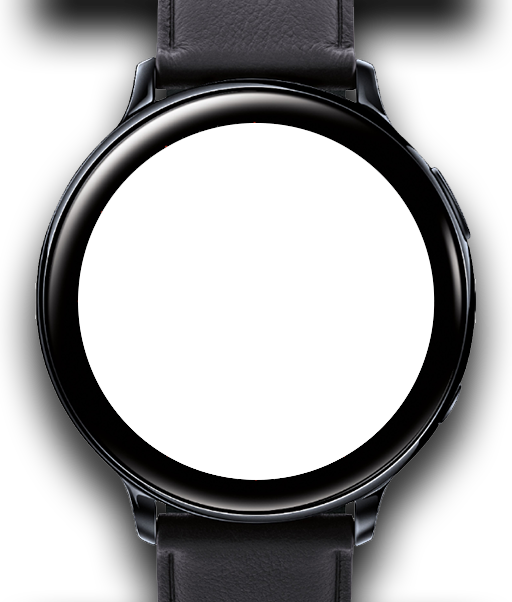 watch
chevron_left
chevron_right
AOD S3, Galaxy
AOD S2
Rosewood
Strawberry
Flamingo
Rose
Grey
Orange
Download our Android app for even better experience!

Digital Profi Lady
Lady Face
1.0.0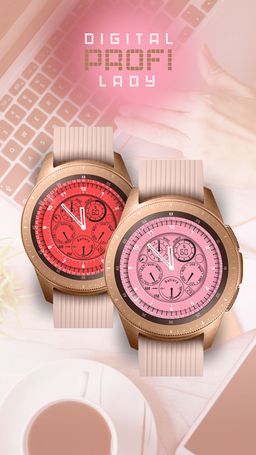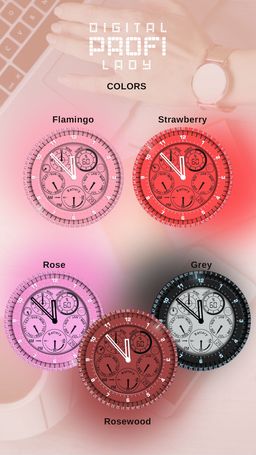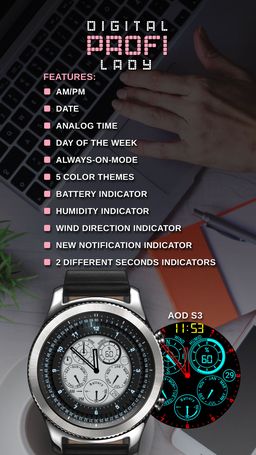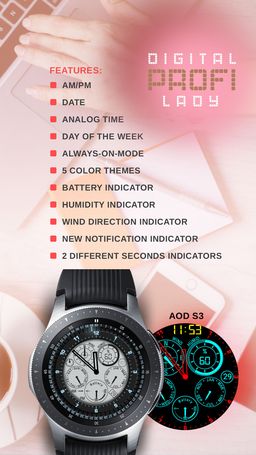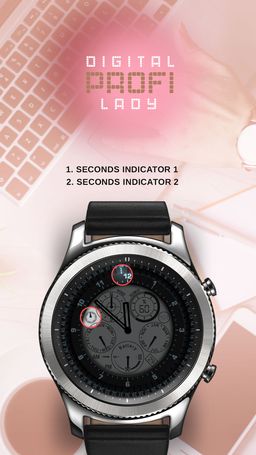 Description
Impressive digital display with digital hour and minutes hands. 
Packed with features and equippped with 5 feminine color themes.

Features:
✔️Analog Time
✔️Battery Indicator
✔️Humidity Indicator
✔️Wind Direction Indicator
✔️New Notification Indicator
✔️Two Different Seconds Indicators
✔️5 color themes
✔️AM/PM
✔️Date
✔️Day of the week
✔️Always-on-mode

* Weather info (temperature, humidity, wind, etc.) is coming from external data source, not from the Samsung app. It refreshes regularly every 5 mintes. But if data is temporary not available for any reason such as no internet access, "no data available placeholder" will appear on the watch face. When the watch face gets the data, this notice will be replaced by the the corresponding numerical values.


Tags
Reviews
You've just checked ✔️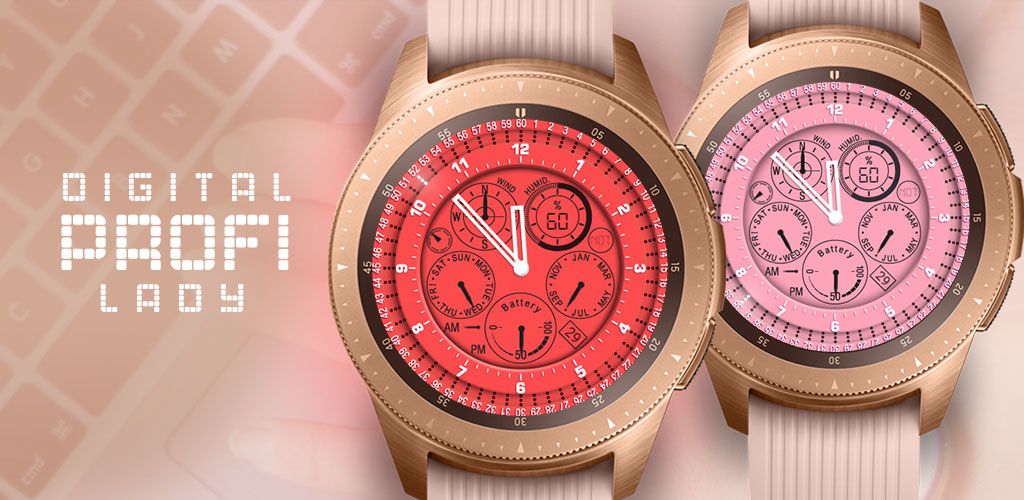 People also liked 👍
close
chevron_left
chevron_right
1 of 0