Get on Samsung Galaxy apps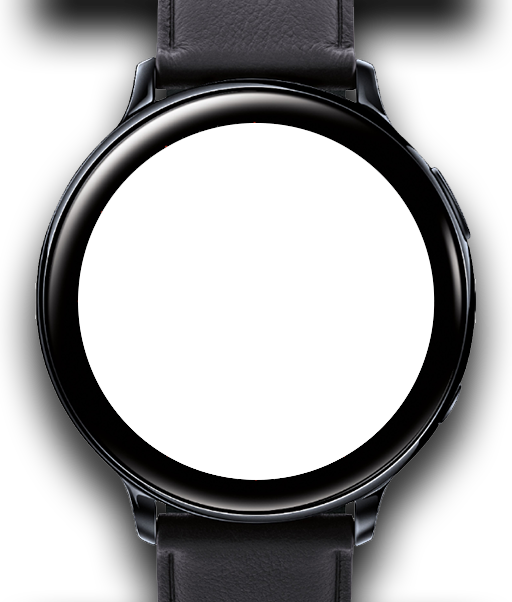 watch
chevron_left
chevron_right
Ambient (low color)
Ambient (high color)
Red
Yellow
Orange
Blue
battery_full
storage
Download our Android app for even better experience!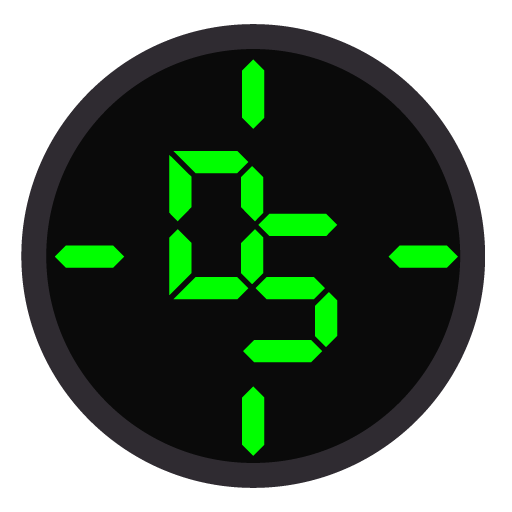 Pilot 2
Digital Sense
1.0.0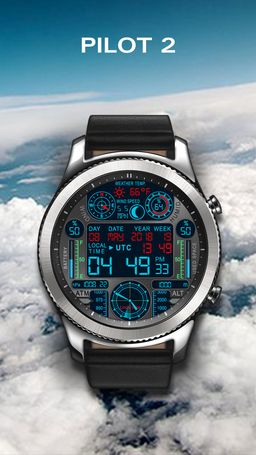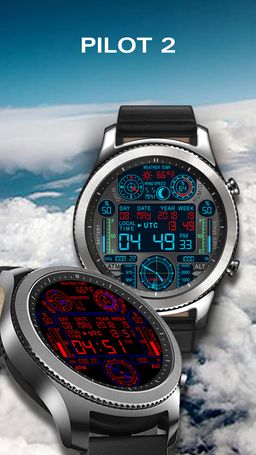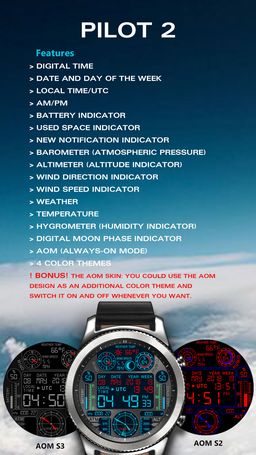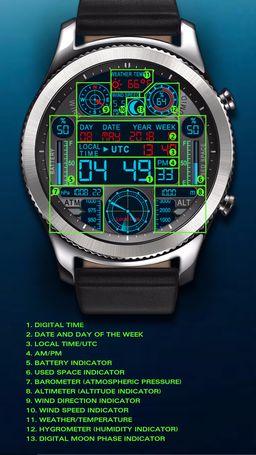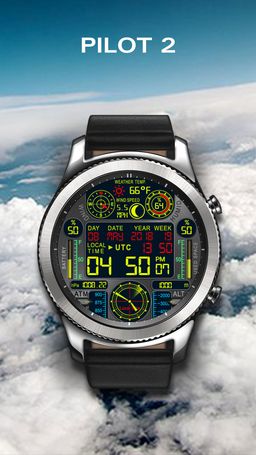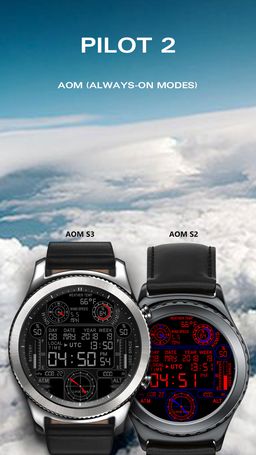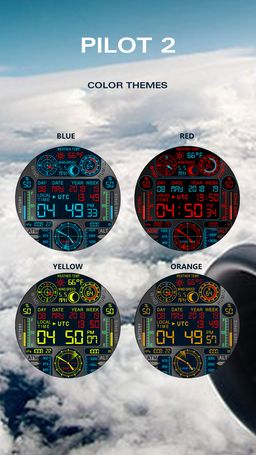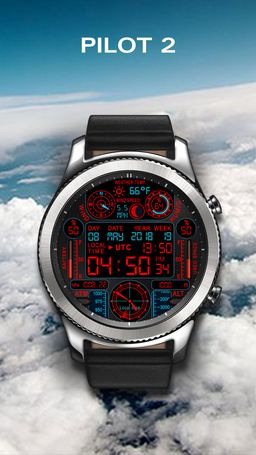 Description
The best digital watch face for your Gear. Packed with numerous features, designed, paying attention to the smallest detail.

Features:
✅ Digital Time
✅ Date and Day of the Week
✅ Local Time/UTC
✅ AM/PM 
✅ 24 Hour Mode!
✅ Battery Indicator
✅ Used Space Indicator
✅ New Notification Indicator
✅ Barometer (Atmospheric pressure)
✅ Altimeter (Altitude Indicator)
✅ Wind Direction Indicator
✅ Wind Speed Indicator 
✅ Weather
✅ Temperature 
✅ Hygrometer (Humidity Indicator)
✅ Digital Moon Phase Indicator 
✅ AOM (Always-on mode)
✅ 4 Color Themes

*Notes:

WEATHER
1. Location is Approximate. This means that thе app takes and displays data about the weather conditions from the nearest weather station location.
2. How to set my location? Enable GPS on your device so we detect your location and display the weather conditions in your area.
3. Turn on the Always-On-Mode when you install Pilot View 2 for the first time. This will allow it to get to get your location via GPS. *Alternative: Tap on the "no weather data available" picture.
4. Internet connection. You have to be connected to the internet to get the weather updates.
5. Weather info is being updated hourly. Every time you lift your hand the app refreshes the weather data automatically if it is older than 1 hour.

SETTINGS
1. To switch between 12 and 24 hour modes, tap once on the hour numbers.
2. To change °F to °C just tap once on it.
3. Tap once on the watch face to change the color themes.

BAROMETER
1. If you don't quickly get the atmospheric pressure reading, try opening the built-in barometer and measuring the pressure at least once before you use our watch-face.
Tags
Reviews
You've just checked ✔️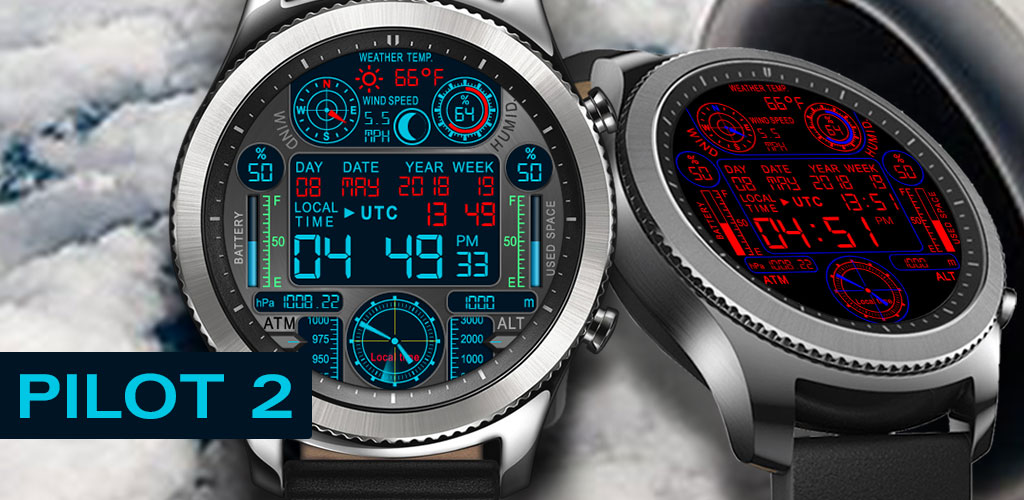 People also liked 👍
close
chevron_left
chevron_right
1 of 0