Get on Samsung Galaxy apps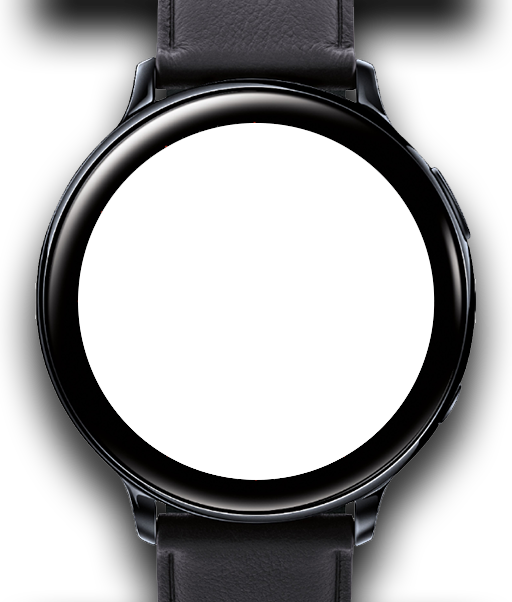 watch
chevron_left
chevron_right
Ambient (low color)
Ambient (high color)
Blue
Graphite
Grey blue
Coral
Gold
Download our Android app for even better experience!

The Lucky Pig
My Galaxy
1.0.0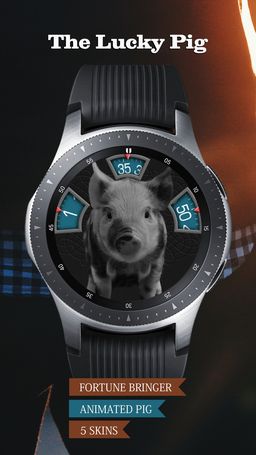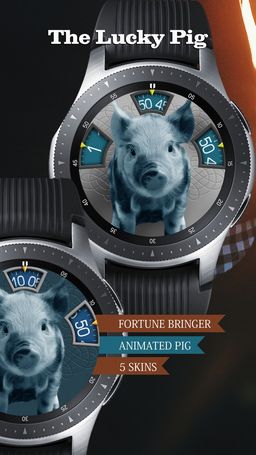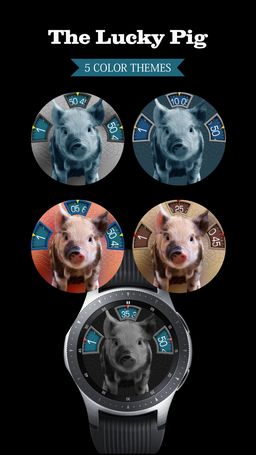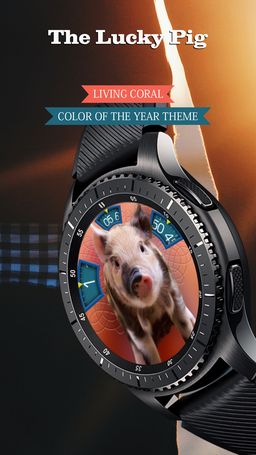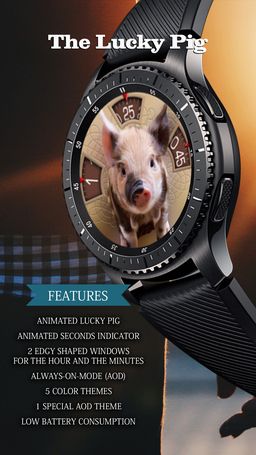 Description
Welcome into the Chinese New Year with this funny watch face that makes you smile again and again!  Get all the blessings and good fortune of the Pig on your wrist. Enjoy life, be always energetic and enthusiastic. Set goals and achieve them!

☘ ☘ ☘  Features ☘ ☘ ☘ 

✅ Animated Lucky Pig
✅ Animated Second Indicator
✅ Edgy shaped windows for the hour and the minutes
✅ AOD (Always-On-Mode)
✅ 5 Color Themes
✅ 1 Special AOD Theme
✅ Low Battery Consumption
____
✋ Get this face cheaper and easier from the WatchBase app now! 
➡ https://watchbase.store/page/meet
⚡ Install WatchBase on your phone and on your smart watch and and get a paid watch for free after your first purchase!
Tags
Reviews
You've just checked ✔️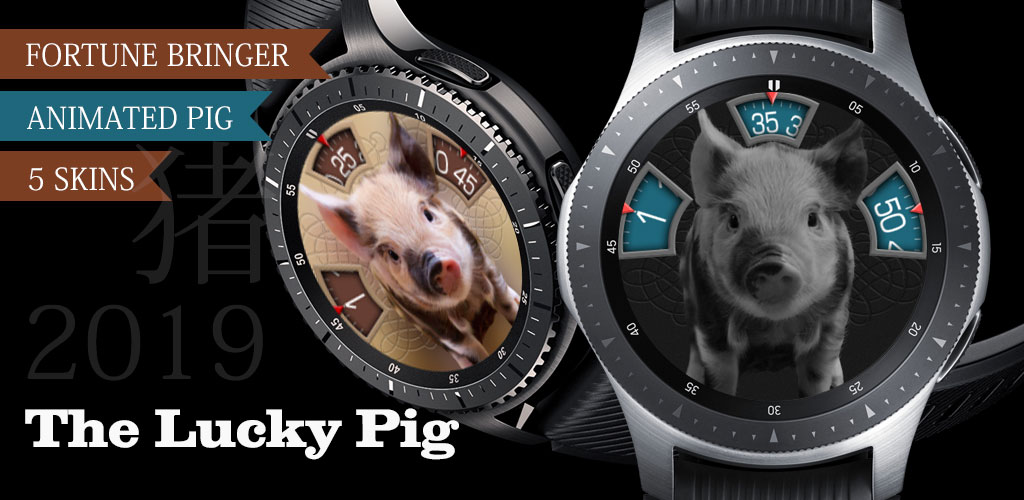 People also liked 👍
close
chevron_left
chevron_right
1 of 0