Get on Samsung Galaxy apps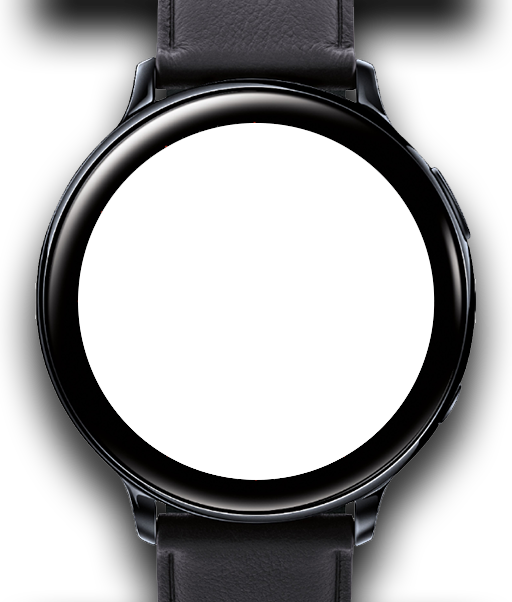 watch
chevron_left
chevron_right
Ambient (low color)
Ambient (high color)
Night neon
Night orange
Night blue
Night green
Night red
Black
White
Orange
Red
Green sport
Pied
Electric
Violet
Blue
Steel
Download our Android app for even better experience!

Skull Turbo
My Galaxy
1.0.0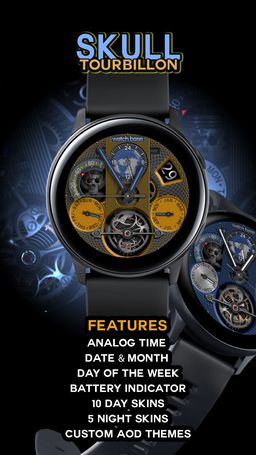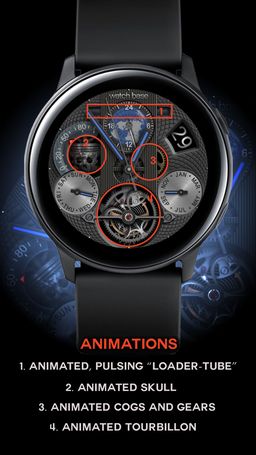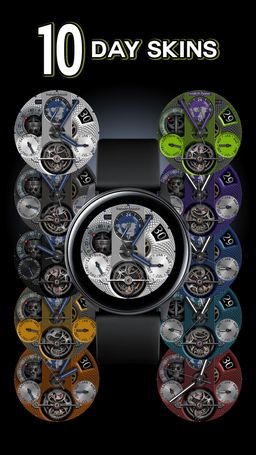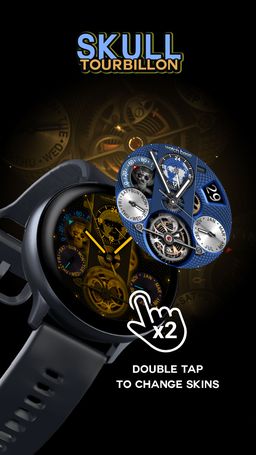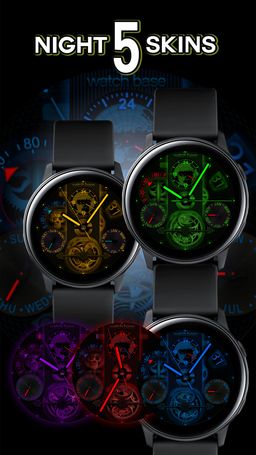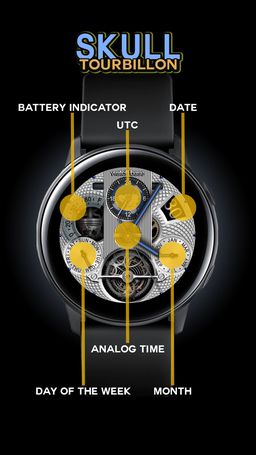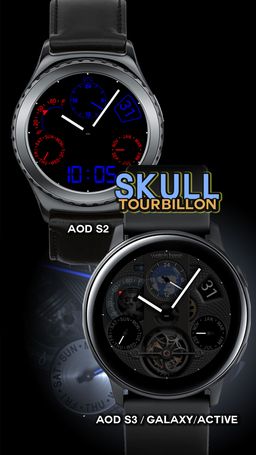 Description
A fascinating whirlwind mechanism watch face with a lot of animated objects and a great variety of color themes!

⚙️ ANIMATIONS ⚙️

➊ Animated whirlwind
➋ Animated Skull
➌ Animated Cogs and Gears
➍ Animated, pulsing "Loader-Tube"

 ★★★ FEATURES ★★★

✅ Analog Time
✅ Date
✅ Month
✅ Day of the Week
✅ Battery Indicator
✅ 11 Color Themes for Day Mode
✅ 5 Color Themes for Night Mode
✅ Custom AOD Themes for Gear S2 and Gear S3/Galaxy Watch

✋ HOW TO
Double tap to switch between the color themes.
Tags
Reviews
You've just checked ✔️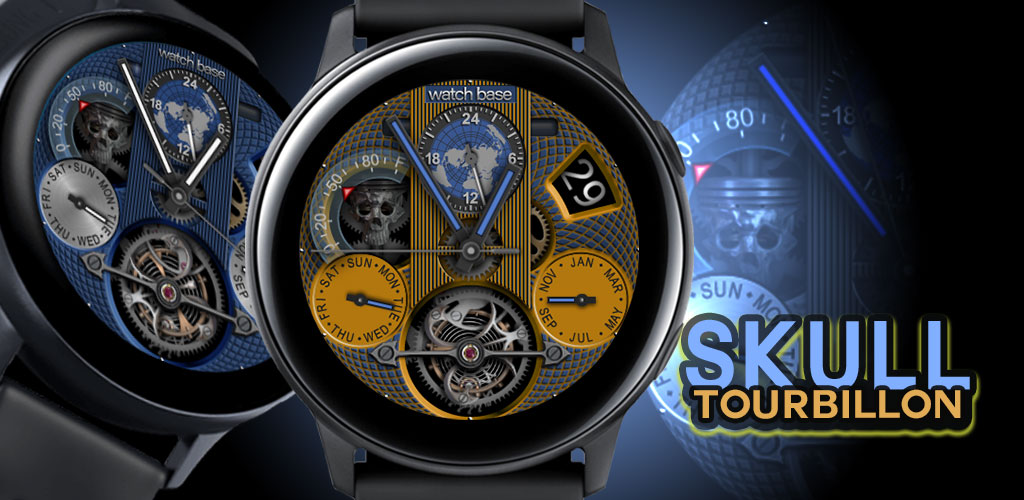 People also liked 👍
close
chevron_left
chevron_right
1 of 0