Get on Samsung Galaxy apps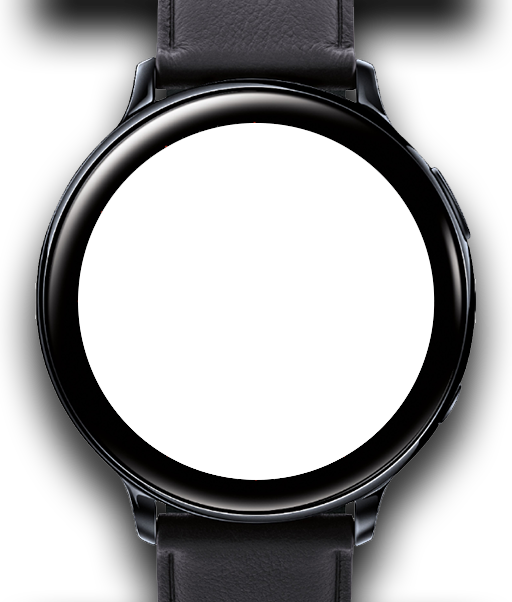 watch
chevron_left
chevron_right
Del monte
Lava
Mint
Champagne
Pistachio
Bubblegum
Strawberry
Punch
Flamingo
Rose
Ambient (low color)
Ambient (high color)
Night yellow
Night violet
Night magenta
Night red
Night green
Blue
Download our Android app for even better experience!

The Duchess
Lady Face
1.0.0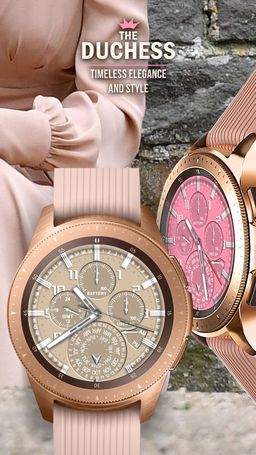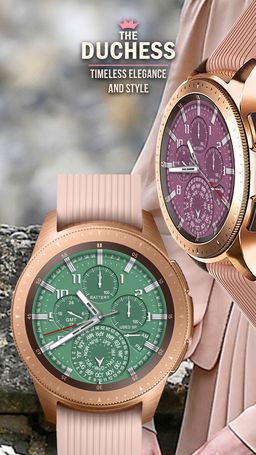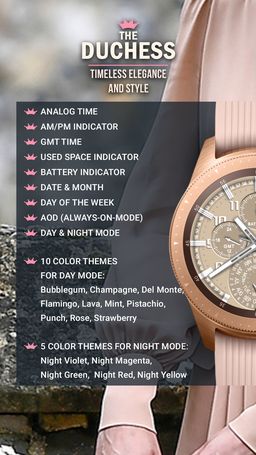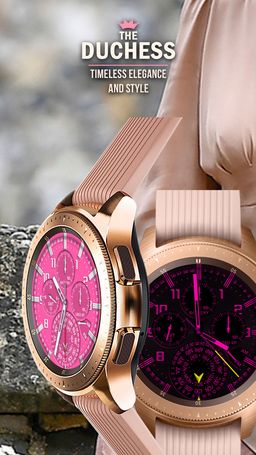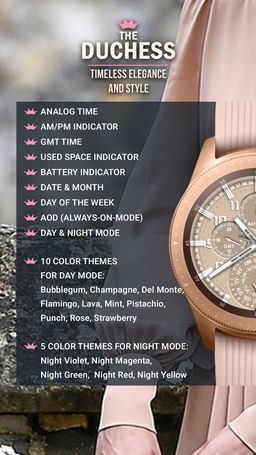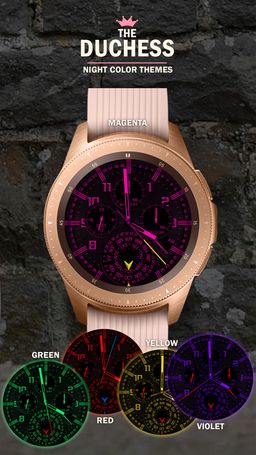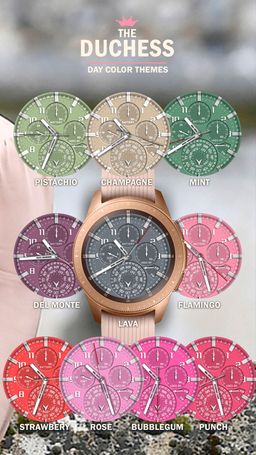 Description
Ladies! You will never go out of style with the classic look of The Duchess watch face. Designed to give you important information at a glance, equipped with 15 different color themes. The Duchess will match every outfit and every occasion - universal, timeless and elegant.

☆☆☆ Features ☆☆☆

✔️ Analog Time
✔️ AM/PM Indicator
✔️ GMT Time
✔️ Used Space Indicator
✔️ Battery Indicator
✔️ Date & Month
✔️ Day of the Week
✔️ AOD (Always-On-Mode)
✔️ Day & Night Mode
✔️ 10 Color Themes for Day Mode: Bubblegum, Champagne, Del Monte, Flamingo, Lava, Mint, Pistachio, Punch, Rose, Strawberry
✔️ 5 Color Themes for Night Mode: Night Magenta, Night Green, Night Violet, Night Red, Night Yellow
____
✋ Get this face cheaper and easier from the WatchBase app now! 
➡ https://watchbase.store/page/meet
⚡ Install WatchBase on your phone and on your smart watch and and get a paid watch for free after your first purchase! 

Tags
Reviews
You've just checked ✔️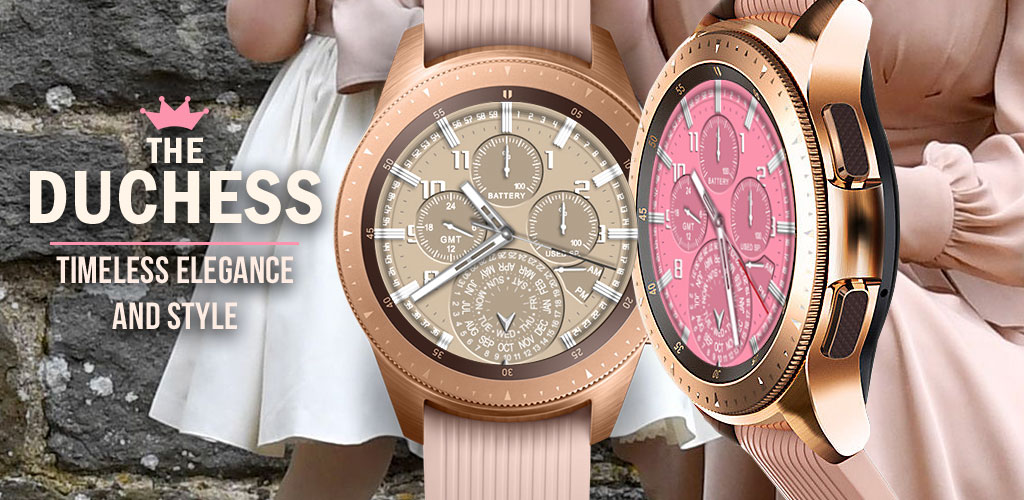 People also liked 👍
close
chevron_left
chevron_right
1 of 0